 LIVE WEBINAR
Developing an Ecosystem of Cloud-native Tools for Human-centric Design
November 30, 2021
11 AM EDT / 4 PM GMT / 5 PM CET
Learn how Atkins has developed tools to optimize the design of buildings and cities for planet and people, using engineering simulation in the cloud
Human-centric design is the holistic approach to the design of spaces and cities that accounts for occupant health and wellbeing, microclimate, and long-term adaptations to our changing climate and extreme weather events.

Atkins has been leveraging cloud-native design and simulation tools, such as SimScale, to develop an ecosystem of advanced applications for optimizing the human-centric design aspects of their projects. These include outdoor comfort apps that predict the Universal Thermal Comfort Index (UTCI) using the API in SimScale, as well as others that predict energy, water use, and carbon savings over the lifetime of buildings and structures.

In this live webinar and panel discussion, Atkins will show how they are implementing advanced concepts in design thinking, physics-based simulation, and big data techniques to leverage unique insights for creating a more sustainable built environment.
Who should attend?
Engineering professionals in the AEC industry
Architects and engineers who work on sustainable building designs
Building simulation and modeling professionals
Computational designers and developers
Design technology leaders
Sustainability professionals and engineers looking to simulate solar, thermal, and climate
Meet your instructors: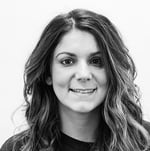 Av

gousta

Stanitsa
Avgousta Stanitsa is a qualified architect, working within Atkins' Building Design Research & Innovation team, focusing on environmental design, and digital innovation. Avgousta is also a PhD candidate in Data, Risk and Environmental Analytical Methods within Cranfield University, exploring how design impacts human experiences and how novel approaches could be leveraged, informing decision-making processes.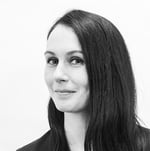 Ruth Hynes
Ruth Hynes is an Associate Design Researcher with Atkins' Building Design, Research & Innovation team. Ruth has a background in architecture and her work focuses on wellbeing in the built environment, using applied research to better understand how buildings shape people's experience. Ruth has experience working on a diverse range of design projects and leads the development and application of Atkins' Human-Centered Design toolkit.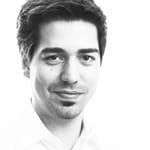 Richard Szöke-Schuller
With a background in applied mathematics and mechanical engineering, Richard is a valuable member of the Product Management Team at SimScale. He and his team constantly try and make SimScale a better fit for every engineer in the world.